Moving can be stressful as it is, but when companies are throwing around words you're not familiar with it can add even more to your stress level. Whether it's your real estate agent, broker, home inspector, or moving company they will likely be using terms and phrases you haven't heard, but are also there as your resource to ask questions and get answers. Keep our moving glossary handy as a quick resource to have on hand for any moving words or phrases!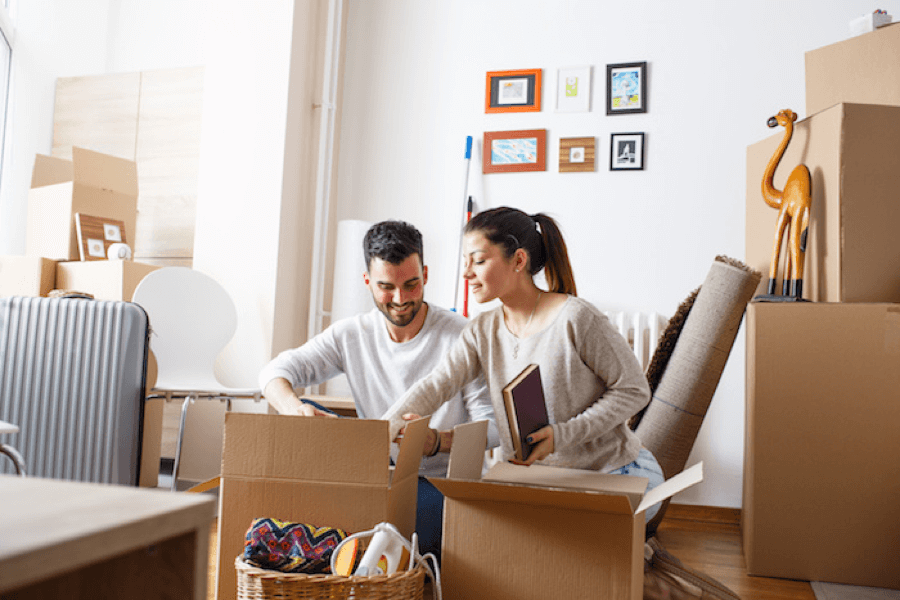 A
Access: The level of accessibility a moving company will have into your home. This may include the infrastructure or design of your home, the distance from your home, accessibility to an elevator or stairs, etc.
Act: The actualized charge or weight on a shipment.
Actual Charges: The total cost of your move.
Additional Charges: A cost or charge from a  moving company for a moving service.  This may include appliance servicing (i.e moving your refrigerator) unpacking services, etc.
Adjuster: An employee who handles claims against the moving company in the case of lost or damaged items or injury.
Agent: A local specialized worker representing a national company. This can be applicable to a moving company, or real estate agent.
Agreed Delivery Date: The date agreed upon by a vendor and client for the delivery of a purchase or shipment.
AMSA: The American Moving & Storage Association, a large organization dedicated to moving transportation companies.
Appliance Service: Preparation for an appliance prior to a move. This is done to make the appliance safe for travel and transportation during a move.
Appliance Dolly: The wheeled. platform used to move appliances or heavy household items.
Assessed Value: The dollar amount you will need to pay based on the assessed value of your goods in the event they are lost, damaged, or stolen. This is typically measured for every $1000.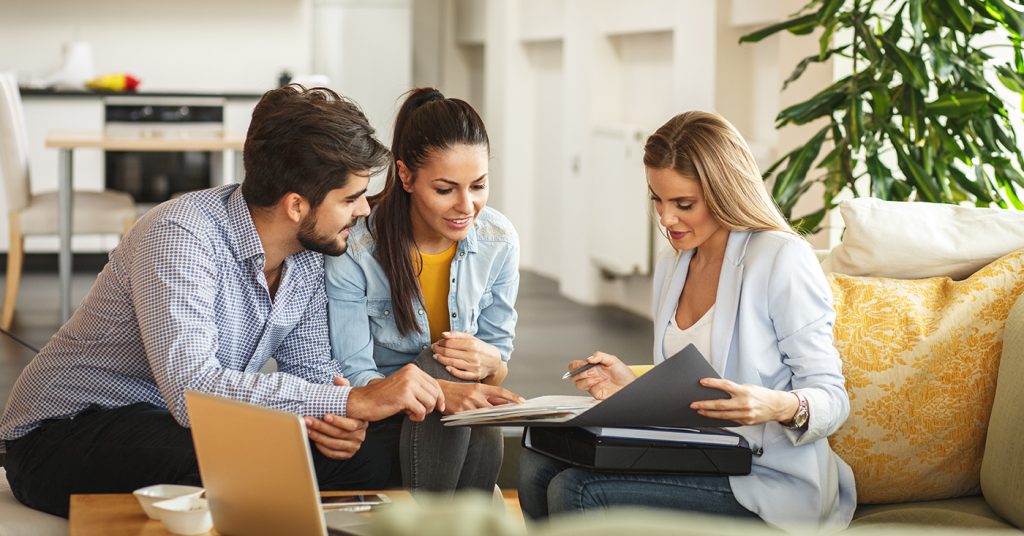 B
Bill of Lading: A contract between the moving company and the mover/customer. This will outline all details of the move including ship dates, and will act as the customers receipt for their move.
Binding: A flat price given by a moving company regardless of the time that is taken.
Breach of Contract: The violation of a contract due to not performing particular measures.
Bulky Article Charge: Large or awkward shaped items will often incur an additional charge for moving as they require specialty packaging and moving procedures.
C
Cancellation Fee: A charge that occurs after a customer has confirmed a move.
Cargo:  A shipment being transported by air, boat of vehicle.
Carrier: The move that you are working with.
Carrier Liability: The monetary liability for lost or damaged items or goods based on the value that has been pre-assessed.
Cartage: Transporting goods from storage.
Carton: Another term used for a moving box.
Cash on Delivery (C.O.D): When a customer agrees to pay a company for shipment once the goods arrive to their final destination.
Change Order: A document or form used to change the original estimate on your statement due to an addition or removal of services requested.
Claim: A statement of damage or loss of household goods while in the care of a company or agent.
Crating: The packing of delicate or valuable items in a wooden crate v. a moving box to ensure protection.
Cube: A measurement of capacity of space in a truck, moving vehichle or moving container.
Cube Sheet: A sheet containing measurements of household items to move.
D
Delivery Report: A report the customer signs to verify their delivery at their final destination.
Delivery Window: The window of time the movers are supposed to deliver a shipment. This can range from hours to days depending on your final location and miles traveled between destinations.
Destination Agent: The agent who is designated to assist in any shipment requests or provide information and answer questions regarding a customers shipment.
Diversion: When a customer has to change the destination of their shipment after it is already en route. Charges will likely be re-estimated.
Divider: An item used in a moving vehicle to divide shipments.
Dispatcher: A person who communicates the route of a shipment to operators and agents.
Door to Door Service: The act of shipping from an original destination to a final destination directly.
E
Elevator Charge: An additional charge during a move if items need to be transported via elevator.
En Route:  On the way.
Essentials Box: A box of essential items such as medication that should travel solely with the shipper so they have access to them at all times.
Extended Liability: A value extension on items in transportation or storage.
F
Flight Charge: Also known as a stair fee. This is an additional charge for moving things up and down staircases.
Full Value Protection: When the carrier assumes liability to the customer for the full cost or repairs or replacement of an item if it is lost or destroyed during a move.
Full Service Move: When the move is executed from start to finish including packing, loading, unpacking, etc.
Furniture Blankets: Soft covers designed to protect furniture from damage during a move.
Furniture Pads: Pads used on the bottom of furniture to avoid scratching and scuffing floors.
G
Gross Weight: The total weight of the moving vehicle in addition to the weigh of the shipment.
H
Hazard Insurance: Insurance that protects against natural disaster, weather conditions etc.
High Value Article: Items of extraordinary value or exceed $100 per pound.
I
Interstate Move: A shipment moving between two or more states.
In-Transit: When a shipment is en route between its origin and final destination.
Inventory: A complete list of items in the shipment that will likely include quantity and condition.
Invoice: A bill presented to a customer for an act of service.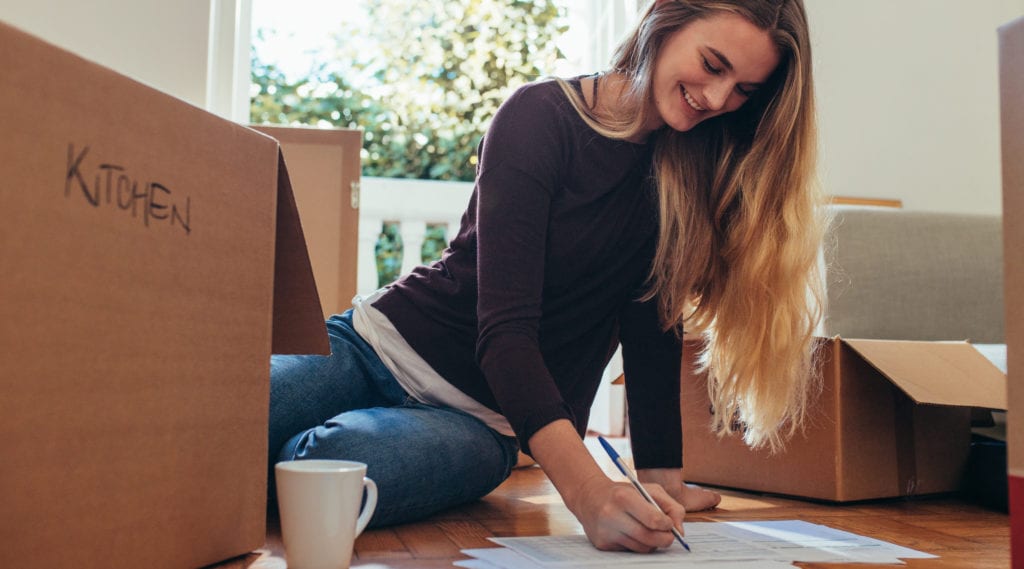 J
Joint Rate: A single rate calculated by two different carriers.
L
Line Haul: The transportation revenues of a shipment.
Line Haul Charges: Tariffs and fees imposed by a long distance move.
Load Date: The date a shipment is picked up.
Load Speed: Agreed upon pick up dates.
Local Move: A move within a certain mileage of a geographical area (i.e within the same city, or zip code).
Long Carry Fee: An additional charge that occurs when the distance from the end of the moving van and the delivery destination exceeds 75 feet.
Long Term Storage: Storage that exceeds one month.
M
Moving Company: A business that helps customers move from point A to point B and assists in transporting goods.
Moving Cost: The cost of transportation for household goods for a customer excluding insurance cost.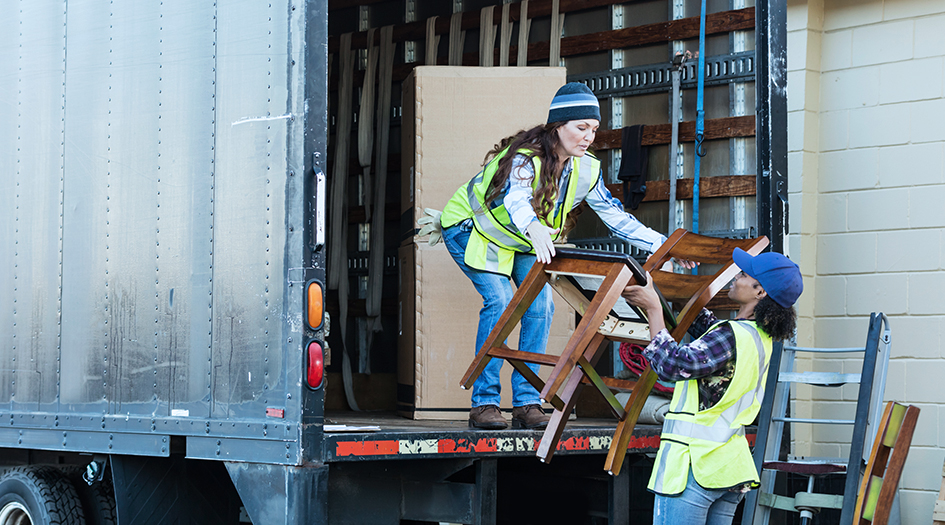 N
Net Weight: The actual weight of shipment subtracting the 'tare weight' or weight of the truck.
Non-Allowable List: Items that a carrier will not ship. These items include anything that will damage the carriers property or another customers property.
Non-Binding Estimate: The carriers estimated cost based on the estimated weight of a shipment.
Notification of Delay: Advising a customer that their shipment delivery will be delayed or late.
O
Order for Service: The document that authorizes the moving company to transport a customers items.
Origin Agent: The agent that is dedicated in our origin area to help with a customers shipment service.
Overage: When an item is delivered to the wrong destination.
Overflow: When a customers items have to be left behind due to lack of space in the primary moving vehicle. Additional vehicles will need to be sourced in an event of an overflow.
P
Pallet: A portable platform used for storage and transportation.
Peak Season/Peak Season-Rate: A rate that is charged during certain times of the year due to high volume or weather.
Permanent Storage: The storage of goods indefinitely in a warehouse.
Physical Damage Insurance: Insurance that covers the moving vehicle from damage related to theft, weather or collision.
Pre-Existing Damage: Damage that already existed on an item prior to shipping.
Preferred Arrival Date (P.A.D):  The date a customer requests to have goods arrive to their final destination by.
Q
Quote: An estimate for the cost of a move.
R
Relocation Assistance: A service provided by an employer for relocating due to a job.
Reweigh: Reevaluating the weight of a customers shipment. Moving charges may be adjusted based on the amount of the reweigh.
Routing: The customer's preference when there is more than one route for their items to be shipped.
S
Set-Off: A temporary hold on a shipment between origin and final location.
Short Haul: A shipment that is less than 400 miles.
Shuttle Service: The service of a smaller vehicle to access areas that a large truck could not.
Skin: A thin piece of paper used to protect a shipment during transportation.
Storage In Transit (S.I.T): Temporary storage of goods in the warehouse of the carriers agent pending further transportation. This cannot exceed 90 days.
Stretch Wrap: The material used by the carrier to wrap and protect furniture.
Survey: An act performed by an agent to estimate moving charges based on the examining a customers belongings.
T
Tag: A numbered and often time color coded label placed on every box or shipment.
Tare Weight: The weight of the truck prior to customers goods/shipments being loaded. This figure helps determine how much the actual weight of the move is.
Transit Time: The time between a customer's belongings being picked up to when they are delivered to their final destination.
U
Unpacking: Removing a customers goods from their containers as an act of service.
V
Valuation: Tarrif-based coverage a customers goods while they are in the care of the carrier. Valuation does not act as insurance.
Van Foreman: The driver of the van who is responsible for loading & transporting the customer's goods.
Van Line: A line with local agents the coordinates the move.
W
Warehouse Handling Charge: An additional charge or fee that is applied each time storage in transit is provided for a customer.