Relocating to San Antonio, Texas? Not only is San Antonio home to the Alamo, but many local places take in and explore upon your move!
Best Places to Dine
1. Ocho: Located inside of t he Havana Hotel, Ochoas has one of the most beautiful bars in the entire state of Texas. Enjoy latin inspired tapas, entrees and cocktails at this local favorite.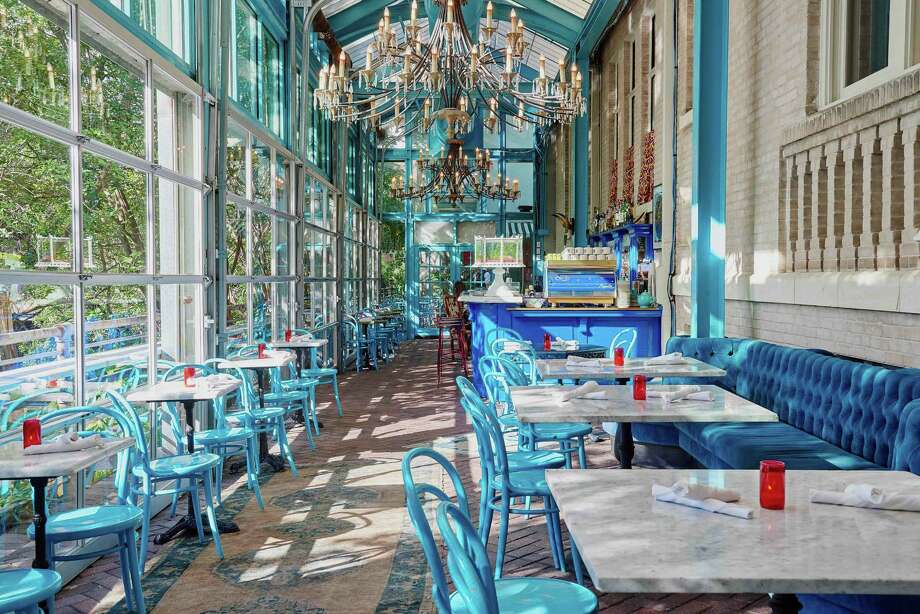 1015 Navarro St, San Antonio, TX 78205
2. Feast: With a great New Age American menu Feast serves breakfast all day and offers eclectic savory dinner options. Stop in for a modern atmosphere great for a date night.
1024 S Alamo St, San Antonio, TX 78210
3. Rosarios: Looking for that perfect San Antonio tex-mex? Rosarios is your spot. Enjoy some enchiladas or a cocktail in this San Antonio hot spot.
9715 San Pedro Ave, San Antonio, TX 78216
Best Places to Visit
1. Explore the Riverwalk: Walk the banks of the San Antonio river to check out local restraints, bars, and shops. Take your Riverwalk visit to the next level with a boat ride down the river!
2.  Check Out the Marion Koogler McNay Art Museum: The first modern art museum in the state of Texas, The Mcnay specializes in 19th and 20th century art.
6000 N. New Braunfels Ave. San Antonio, TX
3. Visit The Pearl:  One of the cultural highlights of downtown San Antonio, The Pearl is an eclectic neighborhood full of art, boutiques, food, and an amazing local atmosphere.
Best Places for Kids
1. Visit the Alamo: Full of Texas history, the Alamo stands now as a museum. Take a guided tour, or visit one of the many events hosted each year.
300 Alamo Plaza, San Antonio, TX 78205
2. Explore the Japanese Tea Garden: Explore the outdoors at the San Antonio Japanese Tea Garden. With a large limestone quarry and gorgeous foliage your family will love getting outside in this beautiful park.
Mary's, 3853 N St Mary's St, San Antonio, TX 78212
3. Have Fun at Splashtown: Home to multiple water slides and wave pools Splashtown is sure to please your little ones. Rent a cabana for you and your family for a VIP experience!
3600, I-35, San Antonio, TX 78219