Heading to Music City? Nashville is home to amazing local hotspots sure to please everyone in your family. Take in all that Tennessee hast to offer with our Local Love Guide.
Best Places to Dine
1. Biscuit Love: Looking for that perfect southern comfort dish? Look no further than Biscuit Love. With two locations scattered across Nashville you can fulfill that savory craving.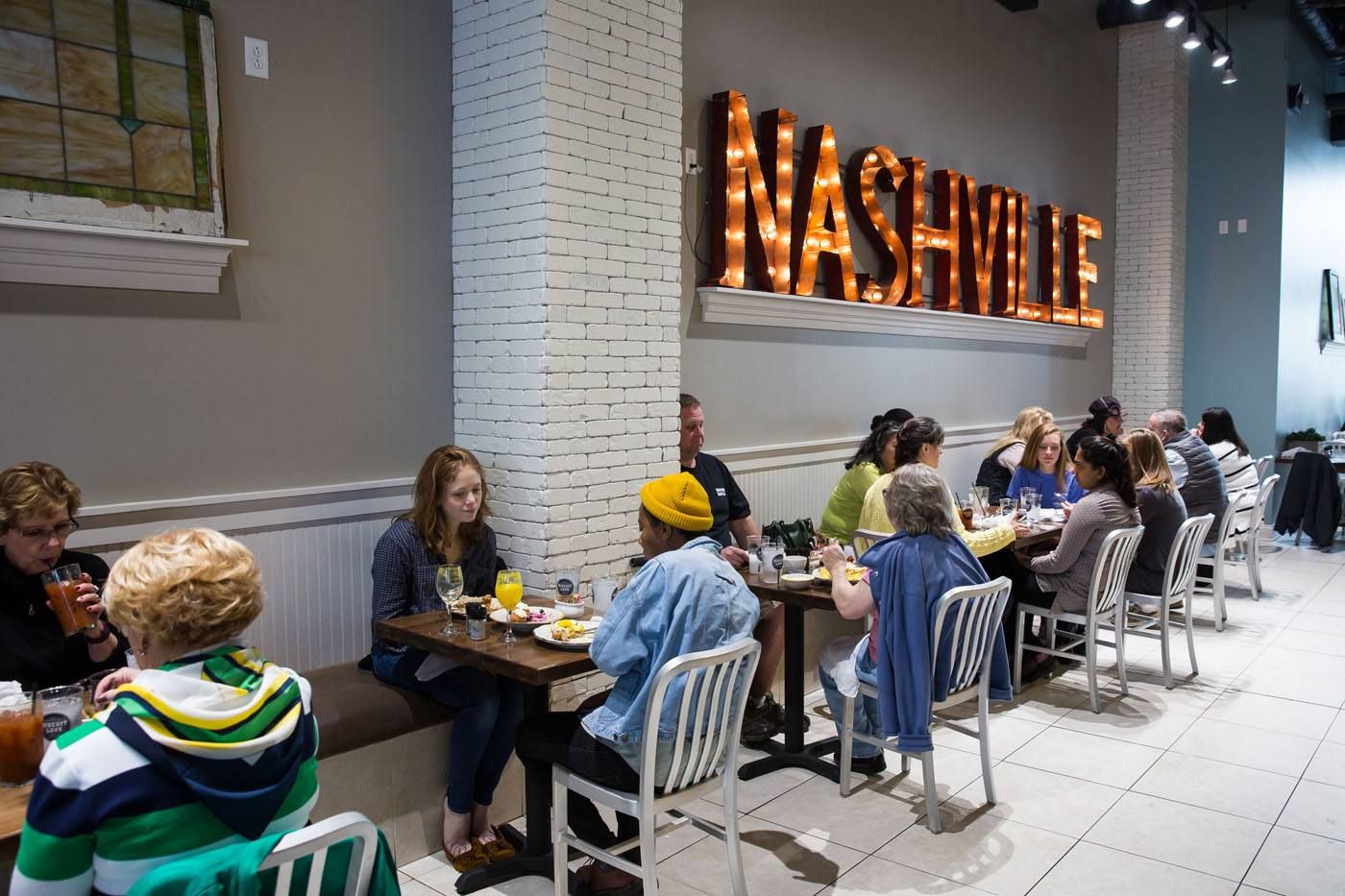 316 11th Ave S, Nashville, TN 37203
2. Hattie B's: Looking for a quick dinner option, or to indulge in some Nashville hot chicken? Look no further than Hattie B's. With multiple chicken options and made in house desserts & floats you can't go wrong.
112 19th Ave S, Nashville, TN 37203
3. Five Daughter's Bakery: Treat yourself to a donut at Five Daughter's Bakery! Check out their online menu for a seasonal assortment of donuts by month, or explore their paleo menu for a healthier option!
101, 2544, 1900 Eastland Ave, Nashville, TN 37206
Best Places to Visit
1. Mural Hop Around the City: If you know anyone who has visited Nashville, you've probably seen the photos. Nashville is home to a ton of gorgeous murals scattered around the city. A guide to all of the murals and their locations can be found here.
2. Shop Around the Gulch: If you're searching for some retail therapy look no further than the Gulch. Lined with local boutiques like Kittenish, Uncommon James, and Two Old Hippies you can support small business while stocking your closet.
3. Do a Wine Tasting at Belle Meade Plantation: With grounds dating back to the 1840's the Belle Meade Plantation offers beautiful architecture and a peaceful atmosphere. Sign up for a wine tasting to experience a food & wine pairing on their beautiful grounds. 
5025 Harding Pike, Nashville, TN 37205
Best Places for Kids
1. Nashville Children's Theater: Enjoy productions your child is sure to love at the Nashville Children's Theater. The Theater also hosts fun events like a summer drama camp, and character meet & greets!
25 Middleton St, Nashville, TN 37210
2. Tour Lost River Caverns: Take a boat ride through one of Nashville's most beautiful natural landmarks. Your tour will include a twenty minute walking tour (the perfect amount of time for little ones with short attention spans), and a twenty five minute guided boat tour!
2818 Nashville Rd, Bowling Green, KY 42101
3. Tackle SOAR Nashville: Have a little adrenaline lover? SOAR offers a four story interactive climbing experience and a large themed miniature golf course!