Relocating to The City of Angels? We have a full guide to make you feel like a west coast local in no time!
Best Places to Dine:
1. Sawyer : The interior of Sawyer is breathtaking, and every corner of the restaurant is aesthetically pleasing. Located in Silerlake, Sawyer offers a fresh selection of oysters every day & delicious lobster rolls.
3709 Sunset Blvd, Los Angeles, CA 90026
2. Republique: At Republique breakfast is offered all day, and there is plenty of bread & win to go around. The inside of the eatery is extremely unique, and was designed by Charlie Chaplin in 1928.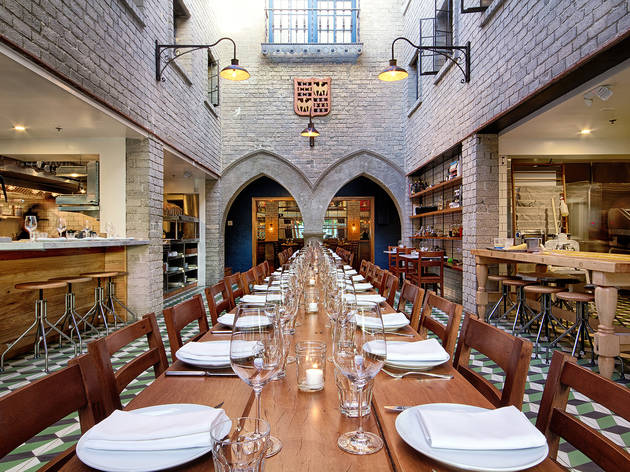 624 South La Brea Ave, Los Angeles, CA 90036
3. 26 Beach: Located in Venice Beach, 26 Beach has a quirky atmosphere with a fashionable patio. They offer a great American inspired menu, and half off all bottles of wine on Fridays!
3100 Washington Blvd, Venice, CA 90292
Best Places to Visit:
1. Explore Abbot Kinney Blvd: Shop Venice Beach's best at Abbott Kinney Blvd. Located just outside of the Pacific Ocean, Venice Beach offers amazing local boutiques, restaurants and coffee shops.
2. Drive the Pacific Coast Highway: Not for the faint of heart, the drive down Pacific Coast Highway is gorgeous & exhilarating. Put the windows down for a great sea breeze while you cruise the coast.
Check Out the Venice Canals: Check out this historic section of LA that date back to 1905.This is a great spot to walk the dog, or grab a cup of coffee & stroll in the morning.
Best Places for Kids
1. Disneyland: Although many think of Oralndo's Walt Disney World as the primary Disney park, Disneyland was hand created by Walt Disney himself! Enjoy a day with the kids at one of the country's move beloved parks.
1313 Disneyland Dr, Anaheim, CA 92802
2. Bike Along the Beach: Take advantage of that gorgeous oceanfront view with a bike ride around the beach! There are multiple biking trails to be found ranging in length & difficulty.
3. Hike Runyon Canyon: Soak in some LA views while getting some exercise! The Hike up Runyon Canyon is about 2.7 miles.
2000 N Fuller Ave, Los Angeles, CA 90046