We hear everything is bigger in Texas, and your move to Fort Worth should be no different! Known for all of its local charm, historic southern architecture, and great food scene we can't wait to tell you more of 'Where the West Begins'.
Best Places to Dine
1. Taste Community Restaurant: A meal with a message, Taste Community has a unique 'pay what you can' model, with a non-profit business model. Come for breakfast, brunch or lunch for a great meal to help pay it forward.

1200 S Main St, Fort Worth, TX 76104
2. Saint-Emilion: Set in a unique cozy home environment, stop into Saint-Emilion for French fine dining, perfect for a post-move date night.
3617 W 7th St, Fort Worth, TX 76107
3. Brix Barbecue: Looking for a really unique, Texas inspired dining experience? Brix is your place! A casual aluminum style food truck serving some of the best (and spiciest) Texas BBQ in Fort Worth.
218 Bryan Ave, Fort Worth, TX 76104
Best Places to Visit
1. Visit Sundance Square: Check out one of the most bustling areas of Fort Worth with Sundance Square. Lined with shops, bars and restaraunts this pedestrian friendly hub is sure to please.
2. Checkout the Stock Yards: You can't consider yourself a Fort Worth local if you've never been to the Stock Yards! This 98 acre historical district is a Texas staple and includes shows, restaurants and more for a full day of fun.
131 E Exchange Ave, Fort Worth, TX 76164
3. Explore a Food Park: Yes you read that correctly – the Clearfork Food Park. This waterfront park offers  multiple different food truck vendors accompanied by live music & performances daily.
1541 Merrimac Cir, Fort Worth, TX 76107
Best Places For Kids
1. Benbrook Stables: Family owned and operated, Benbrook stables offers trail rides around the Fort Worth area, riding lessons and more. Get to know your new city from a brand new perspective.
10001 Benbrook Blvd, Fort Worth, TX 76126
2. Explore the Fort Worth Water Gardens: Head to the south side for a trip to the Water Gardens. With three different pools to explore its a great way to beat the Texas heat.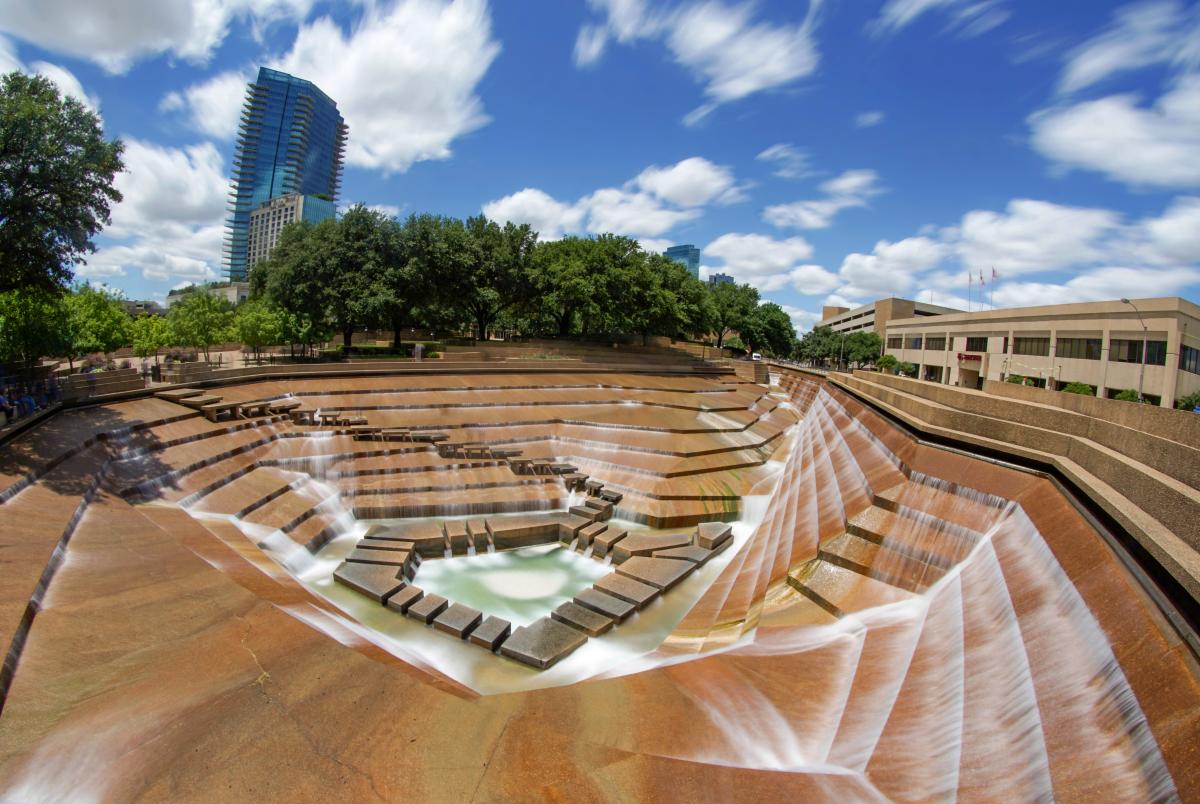 1502 Commerce St, Fort Worth, TX 76102
3. Visit SeaQuest Fort Worth: This modern interactive style aquarium is a great way for the kids to get up close and personal with sea life. Enjoy shows and unique animal encounters for a one of a kind experience.
1974 Green Oaks Rd, Fort Worth, TX 76116