Heading to Arlington, Virginia? Arlington may be one of the most prominent cities in US politics, but also has a ton of local charm to offer! Check out our local love guide below for all of the Arlington hot spots that locals love.
Best Places to Dine
The Green Pig Bistro:  Looking for a trendy spot for lunch or dinner? Look no further than the Green Pig Bistro located in the Clarendon neighborhood. Self described as serving 'retro comfort food' you'll be sure to find a great meal to indulge in.
1025 N Fillmore St, Arlington, VA 22201
2. Busboys & Poets: Where entertainment, shopping & dining all meet. Busboys & Poets is an all in one restaurant, bookstore and live entertainment venue. Offering an eclectic spin on American food, sit down for dinner and cocktail to watch a live performance.
4251 Campbell Ave, Arlington, VA 22206
3. Ambar Clarendon: This bright airy space is home to some of Arlington's best Eastern European dishes. Grab dinner and your favorite cocktail, or come hungry for their weekend all you can eat brunch special.
2901 Wilson Blvd, Arlington, VA 22201
Best Places to Visit
1. Visit the Memorials: Arlington is home to many national monuments and memorials including Arlington cemetery, the Marine Corps War Memorial, the Tomb of the Unknown Soldier, amongst many others.
2. Walk the Mount Vernon Trail: Get outside on the Mt. Vernon Trail, spanning 17 miles and connecting George Washington's historic home to Rosslyn.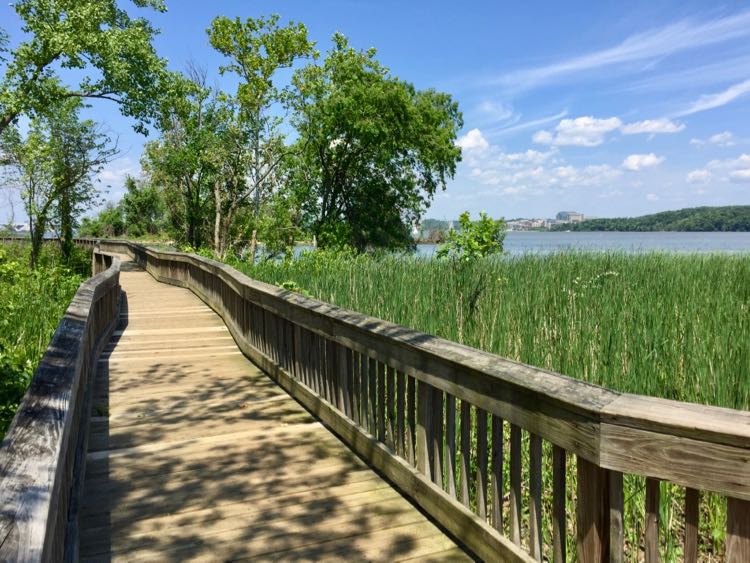 3. Catch a Show at the Signature Theatre: This Tony winning award company is host to a variety of different theatre performances. Grab a bit to eat at the neighboring restaurants for a great night on the town.
Best Places for Kids
1. Visit Long Bridge Park: Enjoy the great outdoors with this interactive park that features great walking paths, fields, jungle gyms and play areas, all with a great view of some of the Arlington memorials.
475 Long Bridge Drive, Arlington, VA 22202
2. Check out the Nicecream Factory: Grab a sweet treat at the NiceCream Factory and watch as your treat is made with liquid nitrogen!
2831 Clarendon Blvd, Arlington, VA 22201
3. Catch a Match at the Iceplex: Go cheer on the Capitals at the highest ice rink in the United States located eight floors up! Check out the Iceplex calendar for events & class schedules.
627 N Glebe Rd SUITE 800, Arlington, VA 22203