With current stay at home orders in act by state due to COVID-19 the vast majority of working Americans are working from home. Having a space to work from home can be difficult, especially if your are living in an apartment, or are in a home with children & pets. We have a few helpful tips in how to convert certain spaces of your home into a home office to get you through until you're out of the house!
Utilize a Spare Room
One of the easiest solutions to working from home is using a spare room that isn't often utilized. This can be as simple as repurposing a guest room, or heading down to your basement for work. This can be an ideal work set up as you have a door & space away from main living spaces. Make sure the room you're setting up in has a strong connection to your wifi signal in order to connect to any necessary VPN signals, and make sure your background is suitable for any video based meetings.
Utilize Hallway Space
If you're tight on space a hallway may be a great temporary space to set up a home office.  Look for your hallway with the lightest amount of foot traffic to keep your surrounding area of your office quiet. Keeping your temporary home office tightly organized is key for having a hallway home office. Investing in storage & temporary shelving for a hallway office will make it feel less cluttered and more like an organized space.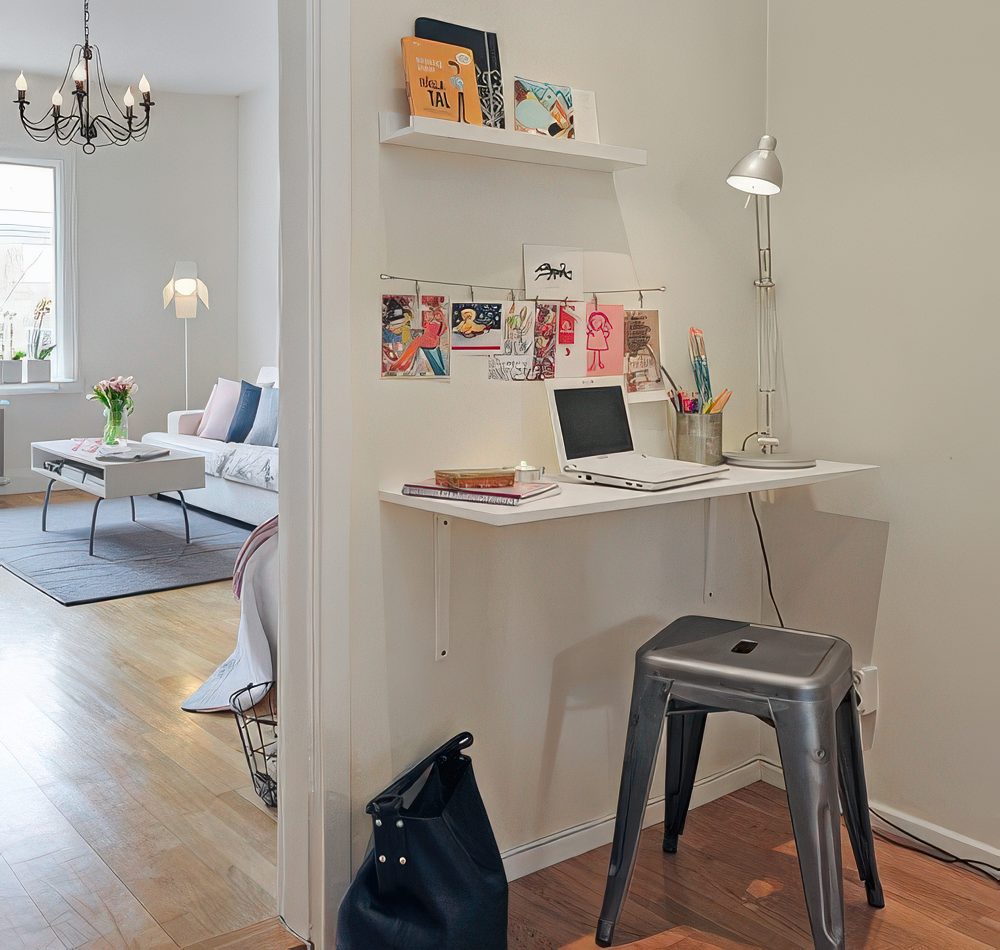 The Spare Corner
If you are in a small space like an apartment or townhome, finding an extra unused corner in your home may be one of your best options. You can easily set up a normal desk, or purchase a cheap or collapsible corner desk. Try to avoid setting up in your bedroom if possible in order to differentiate your living space & work space.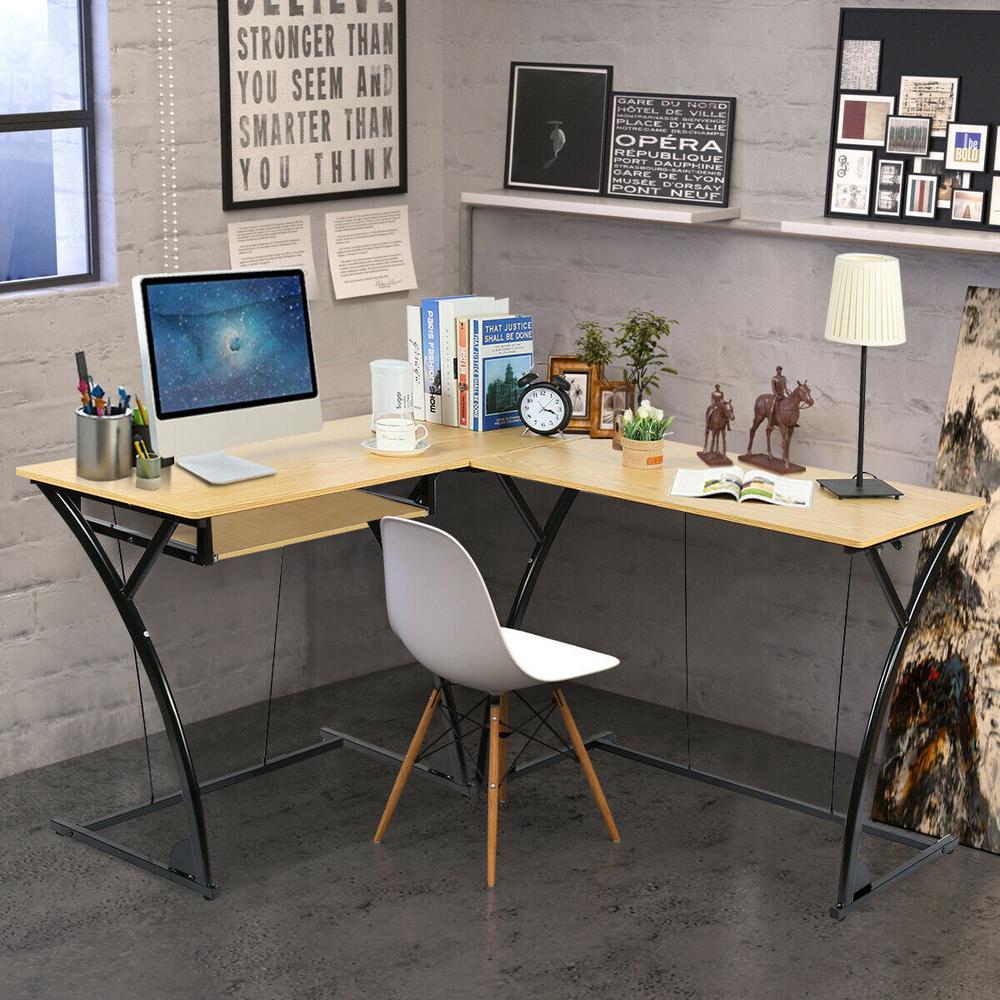 Find a Window
Staying at home all day can be tough mentally. Finding a window space to take in some fresh air, or just have an outdoor view can help improve the quality of your work and help you get through the work day. Natural light can be one of your best friends when working from home. Grab a desk plant to really make your home office pop.