Spring has finally sprung and gardening season is back! Creating a beautiful garden space for your home not only maximized your curb appeal, but is great way to get yourself outdoors and relieve some stress! Whether you're a well seasoned gardener, or a beginner we're here to help get those Spring beds in tip top shape. To begin, you will want to understand the difference between annual & perennial plants.
Annuals

: A flower or plant that flowers during one season & then dies. Annuals will need to be replanted every year. An example of annuals are,

Snapdragons
Phlox
Pansy
Petunias

Perennials

: Flowers or plants that are planted and come back for many seasons. An example of perennials are,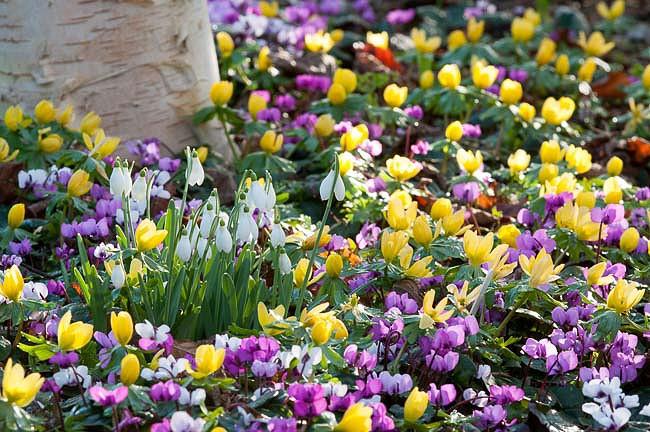 Prepping Your Soil
Your soil is the foundation for your plants, so it's important that it's full of nutrients and is prepped prior to planting. To begin prepping your soil after that final frost has come through,
1. Kill The Weeds: Prior to doing anything, if you have weeds in your bed be sure to treat them to completely kill them. This will allow your soil to clear out, and your seeds to properly bloom! We recommend doing so with gardening gloves, a rake and a spade.
2. Clear Out the Soil: After properly killing any weeds, clear your bed of any dead flowers, weeds, branches etc. to ensure you are beginning with a clean slate.
3. Improve the Soil: Add a fertilizer or composted materials to your soil to add nutrients & moisture. Different types of soil will require different types of fertilizers (for example, a dry silt soil will need more moisture). A helpful chart is below with visuals of different soil types!
Selecting your Flowers & Plants
And now for the fun part, selecting your plants! Every flower is different, and will need to be planted at different times of the year. Your planting season will likely begin in March after the last frost of Winter. Below is a breakdown by month of what plants & flowers flourish in each month. Begin to consider your color palette prior to planting to ensure consistency in your garden!
1. March:  Plants that thrive in the early Spring,
Crocus
SnowDrops
Lillies
Dafodills
Tulips (although Perennials these do not consistently rebloom and will likely need to be replanted)
Roses
Flowering Fruit Trees
Landscaping Greenery
2. April: Plants that thrive in mid Spring.
Lilac
Pansy
Allium
Sunflowers
Marigolds
3. May: 
Zinnia
Morning Glories
Cosmos
Sweet Pea
Impatiens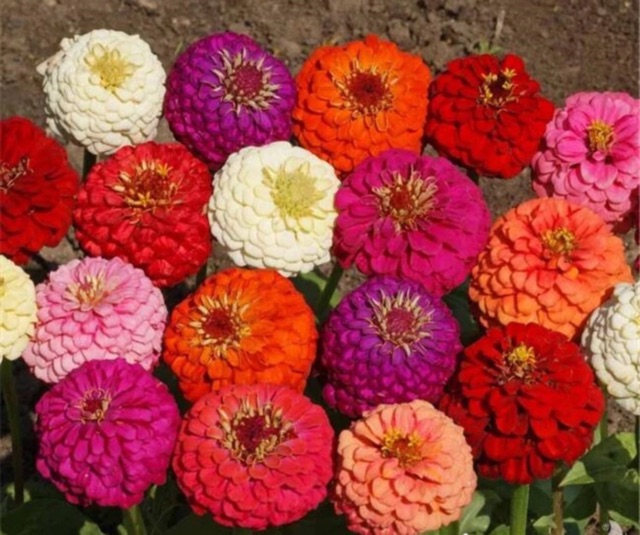 Watering 101
Now that your seeds are planted, it's time to water! Watering your plants may seem easy, but there are best practices while watering to make your plants thrive!
1. Get to the Root: Ensuring your roots are absorbing the water is one of the most important parts of watering your plants. Be sure to water at the root base of your plants to ensure proper hydration & to not drown your flower.
2. Water in the Morning: Watering in the morning allows plants to dry throughout the day to avoid drowning your plant.
3. Keep an Eye Out for Overwatering: If your plants begin to wilt or look heavy, brown, or halt growing it may be due to overwatering. Be sure to research your specific flower/plant to see the frequency it needs watered & adjust. Timed sprinklers are great tools to avoid overwatering!
4. Utilize Mulch: Mulch helps your soil retain moisture and keep your plants well hydrated!